German Immigrant Ancestors
in Syracuse and Onondaga County, New York




Welcome/Willkommen!


Not many people think of Onondaga County, New York when they think of German immigrants arriving at the port towns of the United States and fanning out across the country's interior. More notoriously "German" hubs along the migration trails come to mind: New York City, Philadelphia, St. Louis, Cincinnati, and Milwaukee, to name just a few. Yet a significant and flourishing community of German-speaking immigrants did exist in Onondaga County almost from the days of its earliest white settlers. Those searching for German (or German-speaking) ancestors in America should not overlook the possibility that their people ended up or spent some time here.

This website reflects my genealogical and personal interest in my own German ancestors who settled in Onondaga County in 1883 and 1904, and my general interest in the history of Syracuse and environs--with particular emphasis on the German immigrant and German-American communities during the years 1825 to 1945. And just as in the American mind these immigrants were grouped according to their language rather than by their nationality, this website too includes information on German-speaking immigrants from Austria, Switzerland, Alsace-Lorraine, present-day Poland, etc.

My website is under construction and updated continually. Please bookmark this site and visit again. I intend to upload more information helpful to others researching their own German-speaking immigrant ancestors in this area of New York State.

Much as I would like it, I unfortunately do NOT live near New York State and cannot do your research for you--and I am regretably NOT fluent in German, either. So if you don't already see what you are looking for here, I probably can't help you with it. Visit the Onondaga County GENWEB site as the best starting place, or see my Links page for additional ideas.

Ich hoffe, ich kann Dir auch mal einen Stein in den Garten werfen!



--Michelle Stone


This site was last updated on 17 August 2023.



---
---
This German-language book, published by the Syracuse Union (a German-language newspaper) in 1897, contains much information concerning the history of German emigration and the establishment of the German community in Syracuse and Onondaga County, including biographical sketches of prominent Germans. Click on the title above to see my transcriptions in German, and some English translations.



INDEX TO THE BOOK



---

(also contains selected events in German and U.S. history
and immigration and naturalization law)
---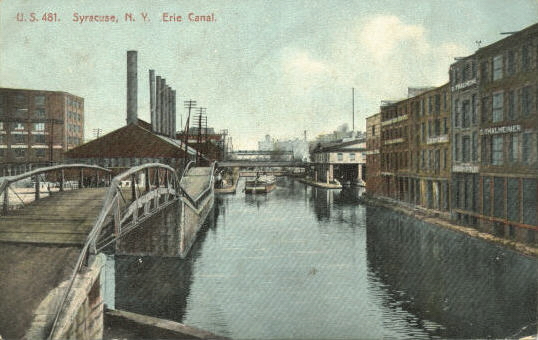 Erie Canal in Syracuse, circa 1907
Postcard from the Nellie Roberts Kreischer LaClair collection


See also postcards from Michelle's
"Views of Syracuse Through Four Generations" collection
---
---
"No parade that has ever been given in this city excited more interest than that of the German pioneers...."
1892 newspaper article including lists of German immigrants
on their gala day in Syracuse
---
Syracusans (not just Germans) arriving at Ellis Island, New York, 1892-1924
A - C
D - F
G - I
J - L
M - O
P - R
S - T
U - Z
---
Surnames of my people in Syracuse and Onondaga County:
---
Add YOUR German Immigrant Ancestors of Onondaga County!
Send me an email with your surname searches,
a blurb or short bio,
or a link to your homepage and I will upload it as time permits
A B C D E F G H I J K L M N O P Q R S T U V W X Y Z
---
---
My research and this website
are dedicated to honor
the achievements and the memories
of all of our immigrant ancestors
who, with individual courage and foresight,
left behind familiarity, the Mother tongue, and the Fatherland
to embrace adventure and
make a better life
for themselves and their posterity--
and especially to those among them
(and their descendants)
who worked so hard
to keep the family ties strong,
across an ocean or across the generations.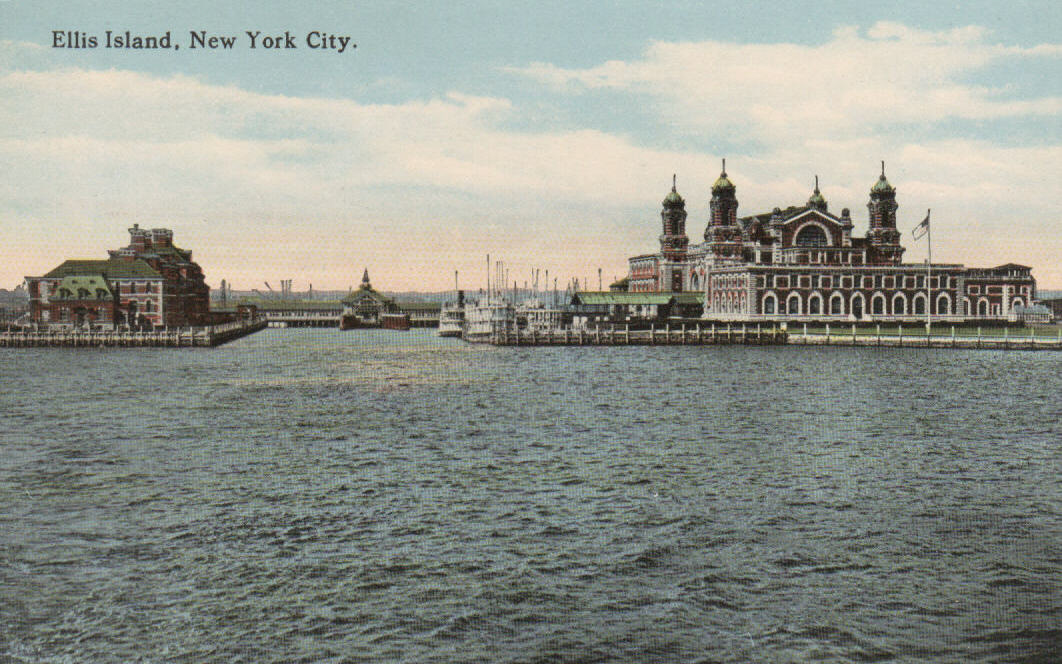 Copyright 2001-2022 Michelle Stone. All rights reserved.

Featuring simple webpage design for universal access to content
by little old grey-haired computers all over the world.

The information presented on this website may be used for personal and/or scholarly research only. Commercial use or reproduction of any information contained on this website is strictly prohibited. Information contained on this site is not to appear on any web site on the Internet or in any printed or electronic format without written permission.
Please link to my site and give appropriate copyright credit. Thanks!

Thanks for coming by.
You are among the thousands who have visited this site since 11 August 2001.
---
---