German Immigrant Ancestors
in Syracuse and Onondaga County, New York
The St. Joseph's Cemetery Memorial
at Assumption Cemetery, Syracuse, New York
Photographs of St. Joseph Cemetery Memorials
in Assumption Cemetery, Syracuse, New York

The following photographs of memorials of St. Joseph's Cemetery, which are today located in Section U3 of Assumption Catholic Cemetery in Syracuse, New York, were taken by contributor David Rezak in June 2008, who wrote:

"I (finally) got to the cemetery, map in hand... was able to find section U3... and came upon a scant, lonely looking section of this (magnificent) cemetery (pictures attached)... I was disappointed to find only six bushes & four stones connected by an overgrown walkway to show for the relocation of one of Syracuse's first and most historic cemeteries.

"An employee working on the grounds was very familiar with the move, and said there were possibly as many as 300 original headstones relocated to Assumption, and that some families had begun relocating their loved ones' remains long before the 1960s. The long and short of the story is - if they're still there, they are not all in one section."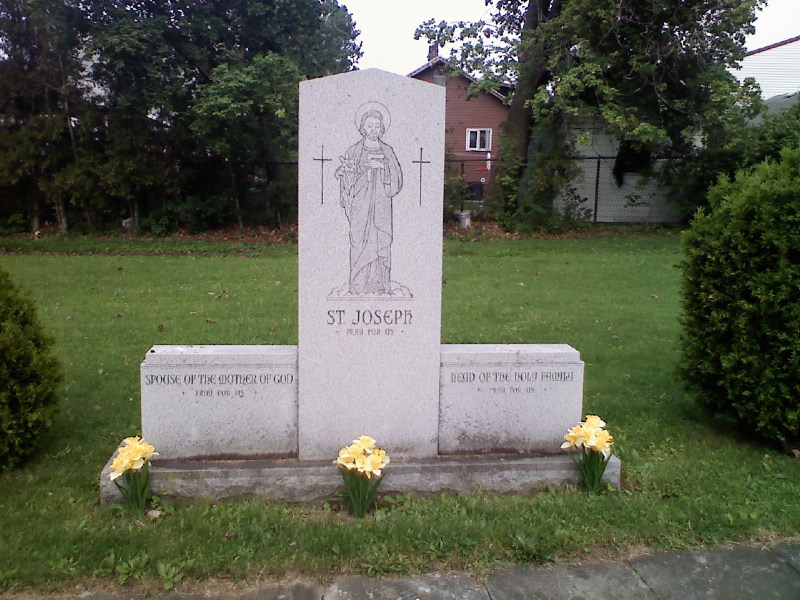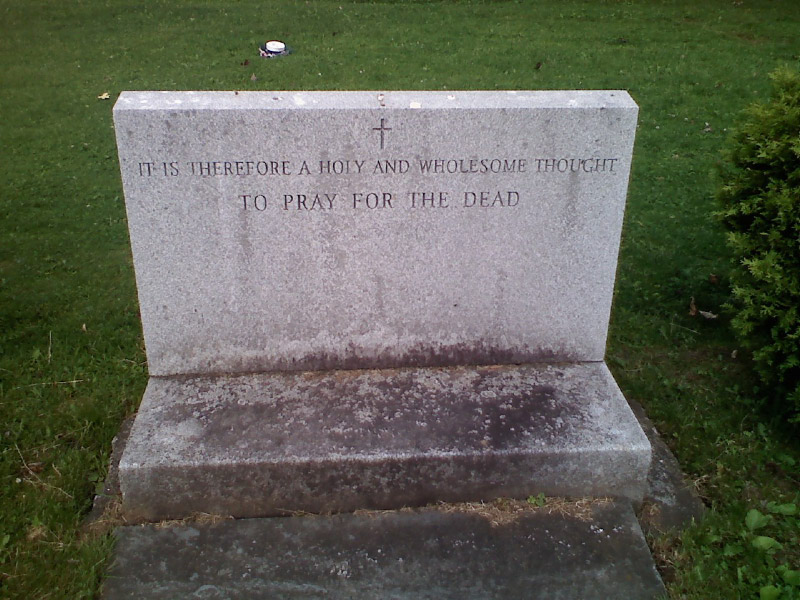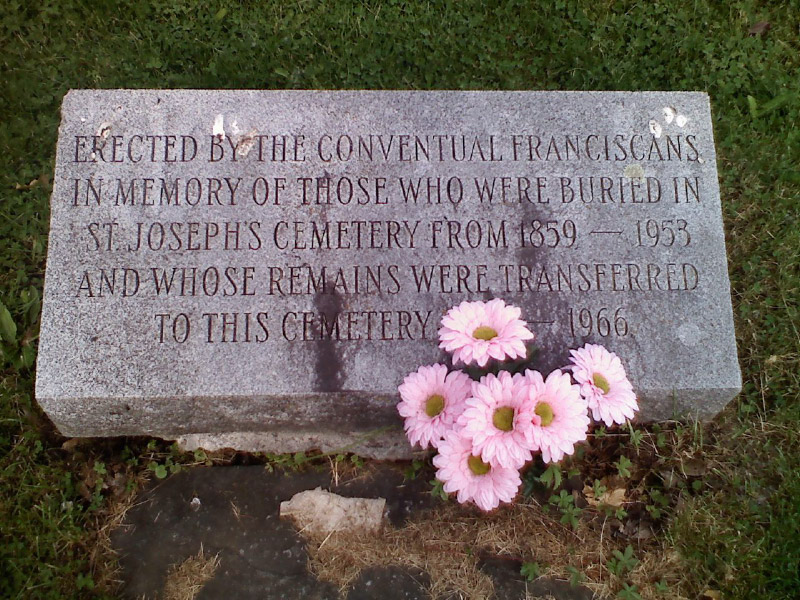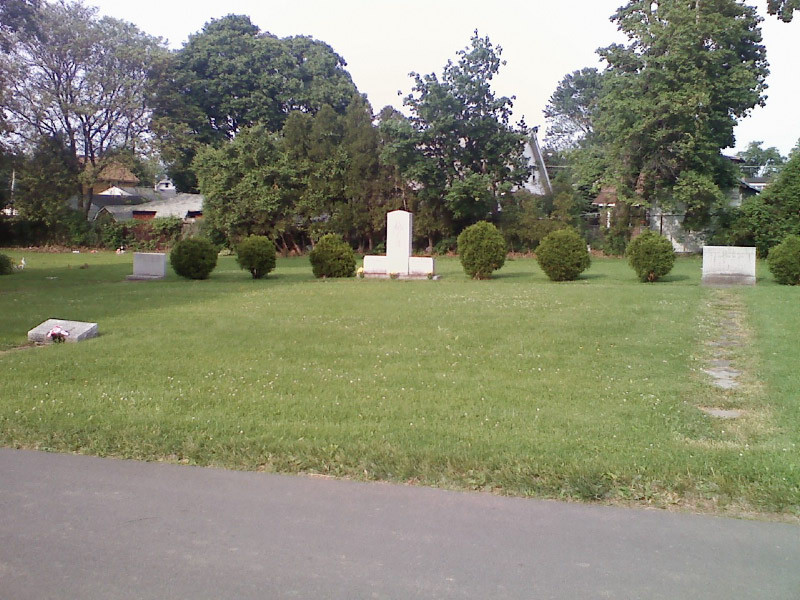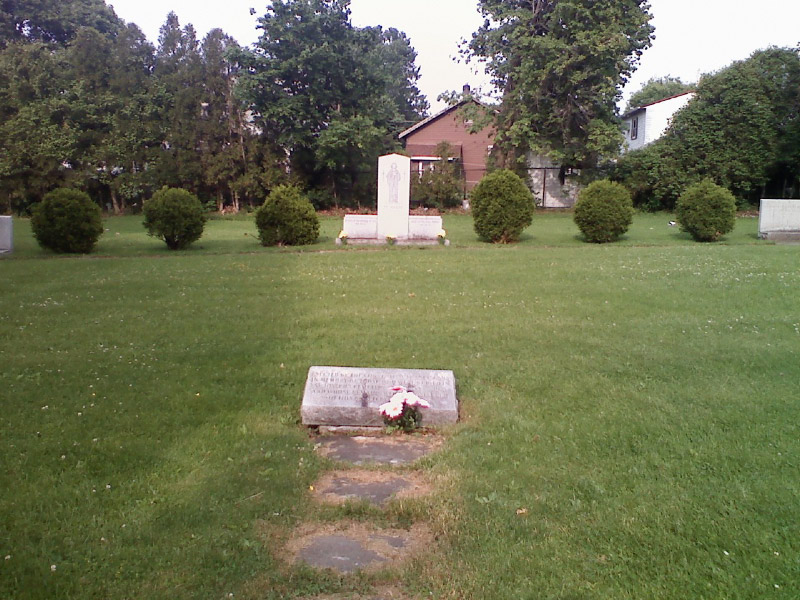 Photos by David Rezak, copyright 2008.
---