German Immigrant Ancestors
in Syracuse and Onondaga County, New York
Easter Postcards from the
Elleanor "Nellie" Roberts Kreischer LaClair collection
circa 1907-1920's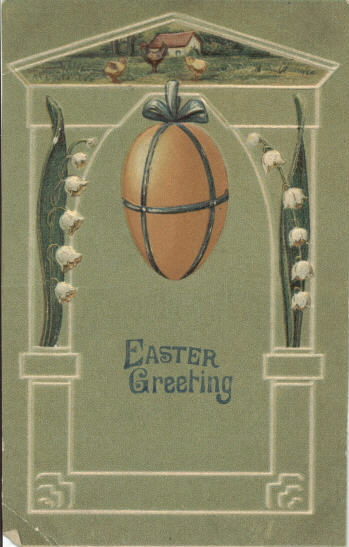 postmarked and dated February 1909
Series 189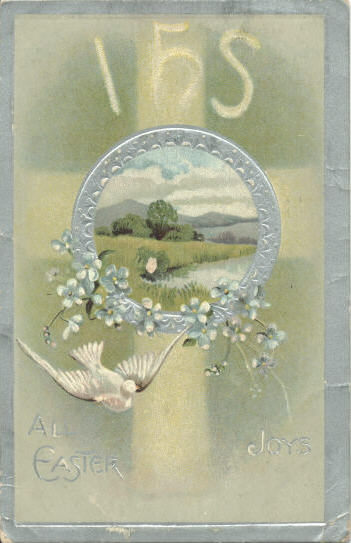 "All Easter Joys"
postmarked March 1910
E. Series 31-39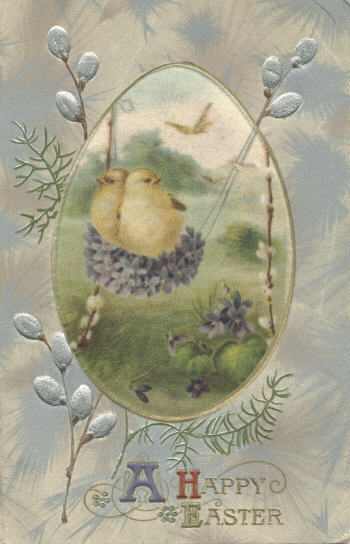 dated 1910
embossed postcard, printed in Germany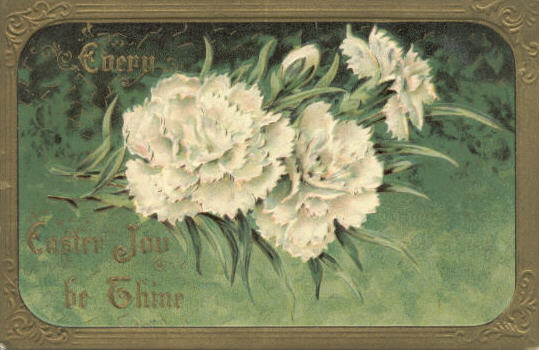 "Every Easter Joy Be Thine"
embossed postcard, postmarked April 1911
2178, Printed in Germany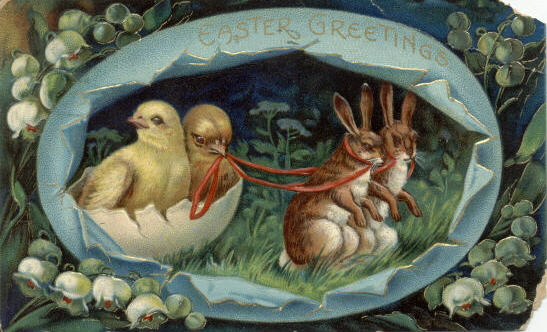 "Easter Greetings" postmarked April 1911
Serie 1520a, embossed postcard, printed in Germany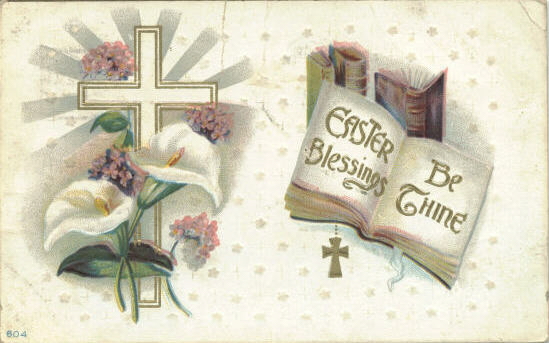 "Easter Blessings Be Thine"
postmarked March 31, 1911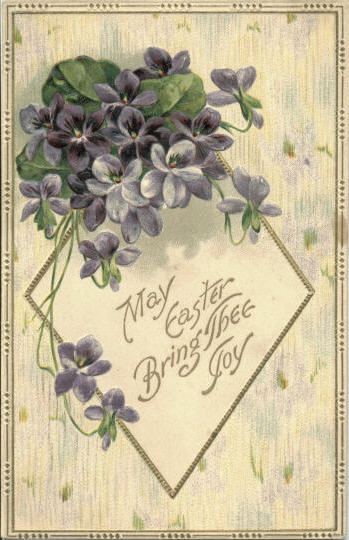 postmarked April 1911
3571, Made in Germany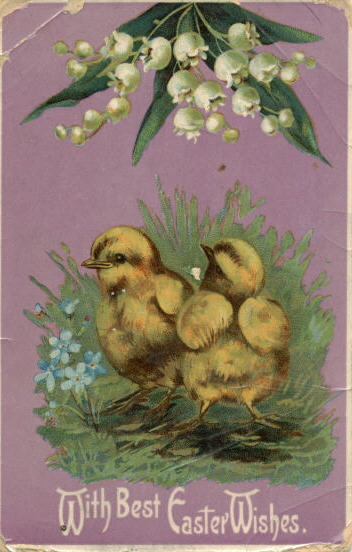 postmarked and dated April 8, 1911
J.B. & Co., Series 4025, Printed in Germany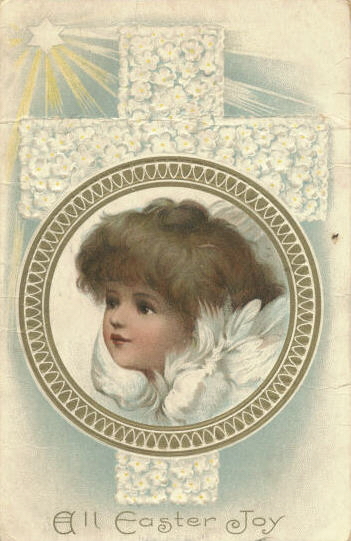 postmarked April 15, 1911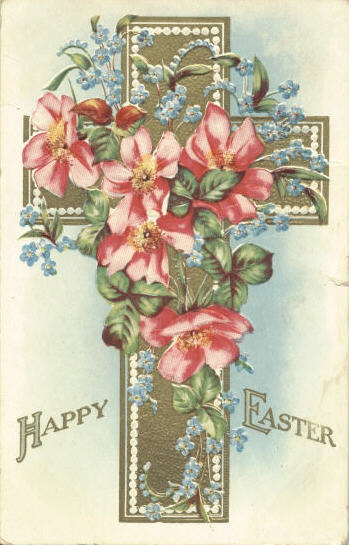 postmarked and dated April 1914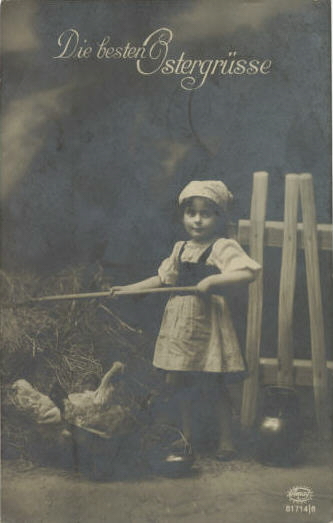 "Die besten Ostergrüsse" ("Best Easter Greetings")
postmarked March 27, 19-??, Third Army, A.P.O. "Soldier Mail"

to Nellie from John Lipke, 39th Inf. Co. M, Weibern[?], Germany
her neighbor in North Syracuse, he was a German-born naturalized U.S. citizen
fighting for his adopted country in Germany in WWI--
and the brother of her future son-in-law.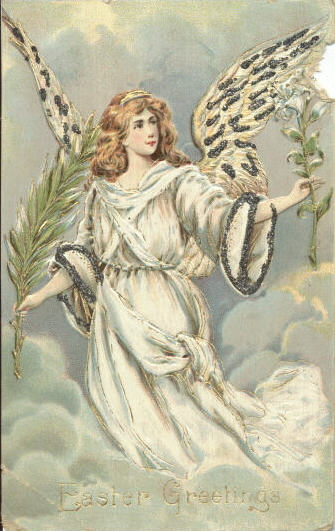 "Easter Greetings" (circa 1907-1910?)
Made in Germany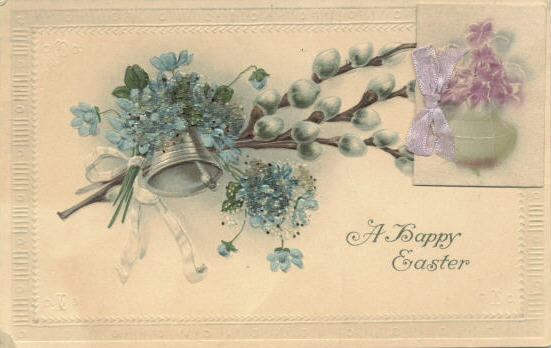 Circa 1912-1920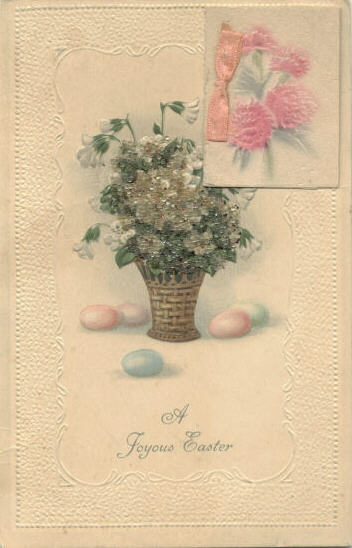 Circa 1912-1920
Copyright 2003 Michelle Stone. All rights reserved.